STAINLESS STEEL FURNISHINGS
OUR BRANDS FOR STAINLESS STEEL FURNISHINGS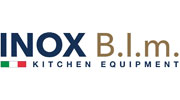 For over 20 years one of the most renowned Italian manufacturers of stainless steel furniture and equipment for professional catering.
PRODUCT LINES
> Combi-grill
> Kitchens
> Fryers
> Pasta Cooker
> Fry top
> Built-in cooking systems
> Braising
> Stainless steel open tables or cupboards also heated
> Temperature breakers
> Refrigerated cabinets and tables
> Washing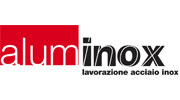 Aluminox is an Italian company specialized in the manufacturing of Stainless Steel professional hoods and accessories.
PRODUCT LINES
> Wall hoods
> Central hoods
> Snack hoods
> eco plus
> On demand hoods
> Accessories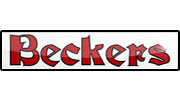 Beckers is an European and world leader in the supply of catering equipment. Beckers was born in 1973 with the aim to guarantee high-quality machines to customers, keeping the prices among the most convenient in the whole market.
PRODUCT LINES
> Slicers
> Cooking Line
> Refrigerated display cabinets
> Beverage Preparation